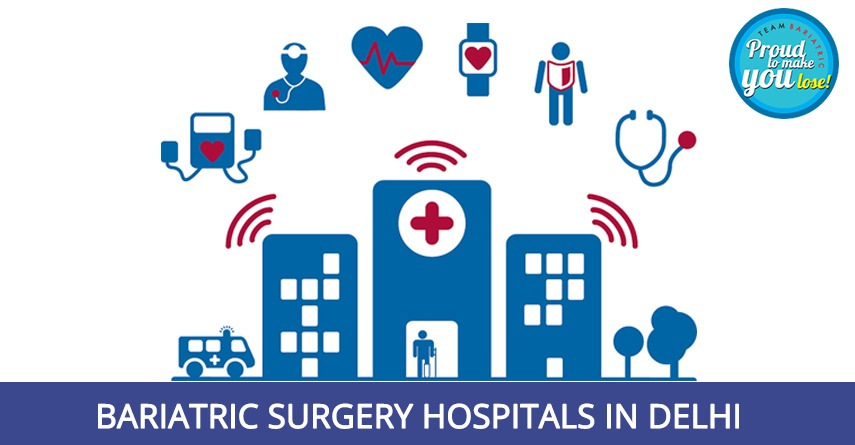 Delhi is the popular destination for medical tourism. Patients from every corner of the world come to Delhi, India for bariatric surgery. Many hospitals in Delhi are currently performing the surgery. Bariatric surgery hospitals in Delhi are specialized centers with trained and expert surgeons and specialized paramedic staff. In Delhi, both private and government hospitals are performing bariatric surgery. To name a few, private hospitals like Indraprastha Apollo hospitals, Max Healthcare, BLK super specialty, Fortis, Medanta hospital are performing bariatric surgery in Delhi. Premier government hospitals like All India Institute of Medical Sciences (AIIMS), Ram Manohar Lohia (RML), Lok Nayak Hospital (LNJP) are also performing bariatric surgeries.
Roux-en-y- gastric bypass surgery is the "gold standard" procedure. It refers to a type of bariatric surgical procedure in which the stomach is divided into a small pouch and then the small intestine is rearranged and connected to the newly created pouch. Roux-en-y- gastric bypass surgery is used to promote weight loss and also improve weight related issues like type 2 diabetes, hypertension, high cholesterol, arthritis, sleep apnea, infertility, hypothyroid, joint pain, backache etc.
Obese patients have a compromised vitamin and mineral intake due to excess energy consumption. Drastic weight loss post roux-en-y-gastric bypass surgery compounds the already present vitamin and mineral deficiencies. Patients who undergo Roux-en-y-gastric bypass surgery should attend regular follow-up sessions with a registered dietician so that deficiencies could be identified and treated at an early stage.
Please follow and like us: