While conventional Bariatric surgery treats diabetes in obese patients some procedures like ileal interposition specifically treat diabetes even in patient who are otherwise not overweight.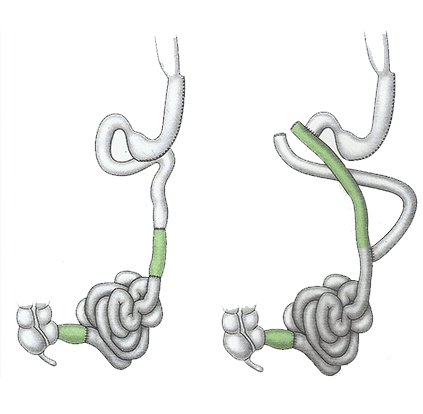 Ileal interposition is a novel operation first originated in Brazil for the treatment of type II diabetes. This surgery involves reducing the size of the stomach and in addition a distal or final segment of small intestine (ileum) is brought forward and connected to the initial or flexible small intestine (duodenum). Each surgical step in ileal interposition procedure is intended to have a hormonal target.
There are certain hormones which increases the sensitivity of insulin like GLP-1 and certain insulin resistance hormones like ghrelin, GIP, glucagon which are secreted normally in our gastrointestinal tract. The Aim of ileal interposition is to increase the insulin sensitivity hormones and to leave the resistance hormones aside.